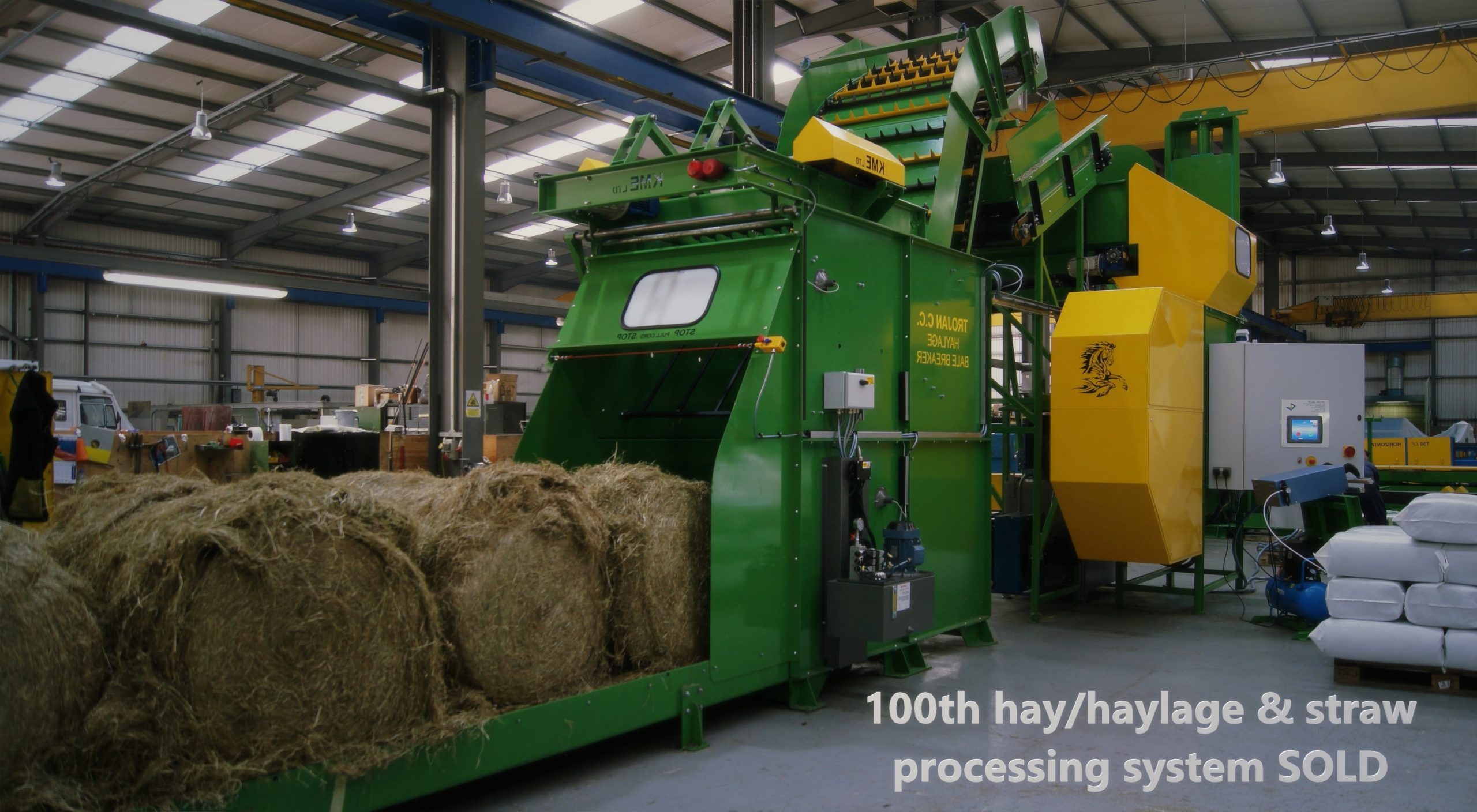 Haylage re-packaging systems nearly at 100!
14 Aug 2018
Going for 100!
KME Ltd are  industry leaders in the design, manufacture and installation of haylage re-packing systems. We specialise in the design and manufacture of bespoke systems, helping forage and animal bedding producers deliver the best products and generate maximum revenue.
Our catalogue of machinery is unrivaled by competitors and stands up to the heavy duty daily demands of rebaing large bales. Why settle for fudging old pieces of farm machinery together when you could have an all singing all dancing KME system!?
The machinery can be seen in situ all over the world from the Uk to the USA with 92 systems in use it proves that small bales are in demand. Rebaling various products such as Timothy hay, rye, meadow, alfalfa, oat hay etc taking the large bales and breaking them up into smaller bags.
The end product of 25kg/40lb bags are ideal for equestrian use and good for yards with one or two horses and limited indoor storage facilities or lack of farm machinery to move the original large bales. They are the perfect size to throw into your horse box to take to shows or horse holidays where forage isn't provided but high quality dust free haylage is required.
Over the years we have modified some of our systems to meet end users requirements – bagging speed, incorporating bale unrollers, weight of bagged product etc so no suggestion from a buyer is shrugged off and will be looked at by our design engineers. Some of the machines have even been adapted and used by different sectors  such as textiles.
If you have any questions about our Haylage re-packing system and want to know if it could work for you then give us a call – +44 (0)1706 756500