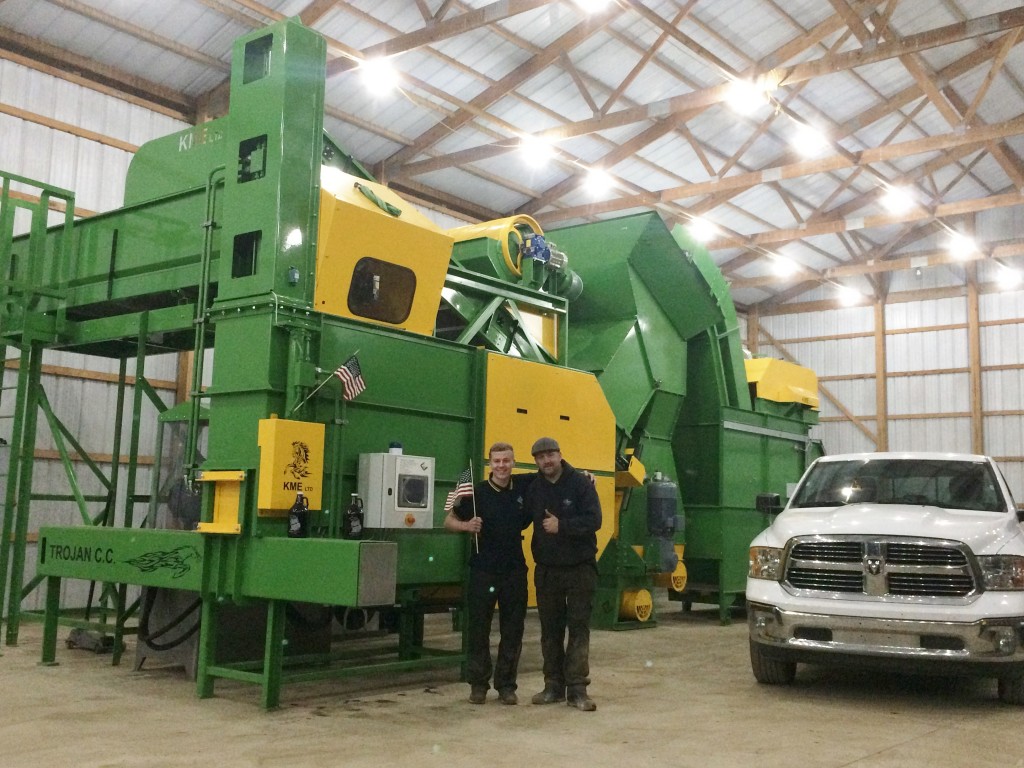 1st Small Bale haylage rebaler for USA!
03 Dec 2016
Michigan gets 1st Ken Mills haylage system!
Its been a long process but we have finally manufactured, delivered and installed a full haylage & animal bedding system in Michigan, USA
The purchasers saw the gap in the market in the US for small bale haylage and found Ken Mills Engineering Ltd. After numerous visits to site and telephone conversations the order was place and now the machine is fully functional.
Processing large round/square bales of hay into small airtight 20kg/40lb bags is not only beneficial to equestrian owners with 1 or two horses but also allows a greater return for the producer.
The UK has been producing small bale haylage for over a decade and the market is booming, most equestrian owners have used or use the product either to feed out daily or at events with the average bag selling for around £6 – £8.
Haylage is a choice made by many as the feed benefits are much greater for the horse than traditional hay, dust content is lower so particularly good for COPD sufferers and no soaking is usually required so making it less labor intensive. Small bags are ideal for 1 horse & can be bought in conjunction with hay if only one horse requires this feed type out of a herd. Their size also makes them easy to move around the yard and can be stored outside if space is limited.
Watch our video to see our haylage system in action