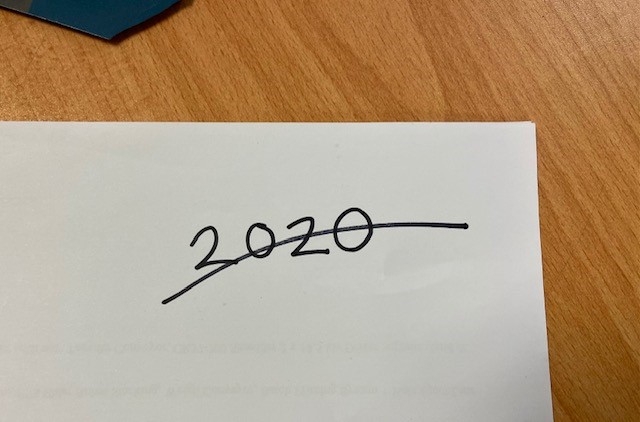 2020 overview – What a year!
09 Dec 2020
2020 has been a year to remember with so many challenges to overcome, as it draws to a close and 2021 is on the horizon we look forward to starting a new year.
The year started with the horrific bushfires in Australia monopolising the headlines across the globe. Then Prince Harry broke hearts of royal supporters by stepping back as a senior royal. A volcano erupts in the Philippines and Kobe Bryant tragically dies alonside his daughter in a helicopter crash. This was all in January alone and the year just kept on giving in the same style as the months progressed.
The very end of January 2020 saw the news everyone was waiting for, WHO finally announced that COVID 19 was a global health emergancy! Then to finish January off with a bang the UK formally withdrew from the EU.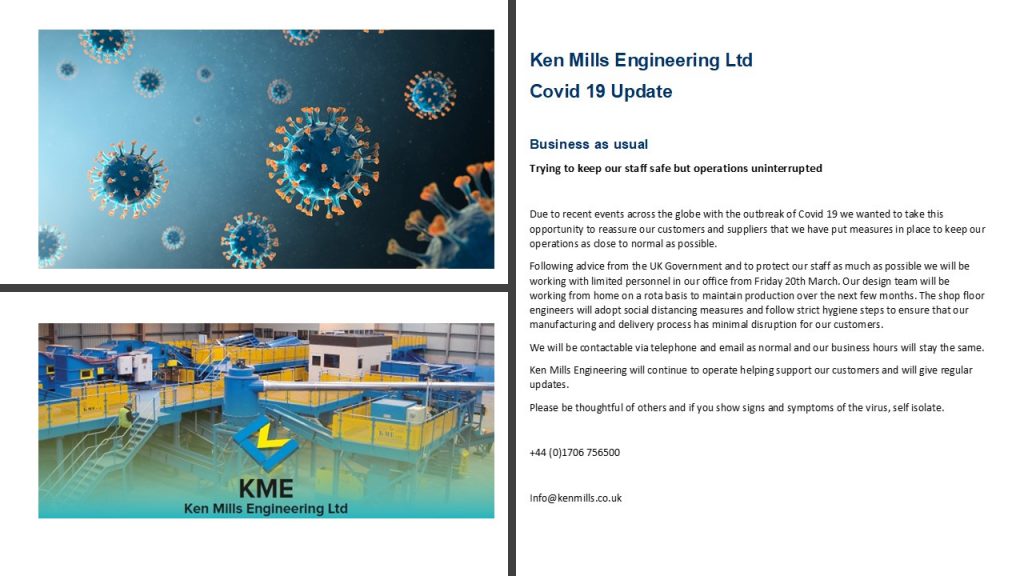 Luckily Ken Mills Engineering has managed to remain open through all of the uncertainty of the pandemic. This year has been tough but thanks to continued support of businesses purchasing our machinery we have flourished. With over 35 installs of recycling, waste textile & agricultural plants KME have had a good year.
We as ever base our success on the superior standard of machinery that we manufacture, which we design and build in house. All our machinery is made in the UK to the highest quality, meaning that it stands up to the heaviest of use.
Have a look below at some of the installs that have happened this year :-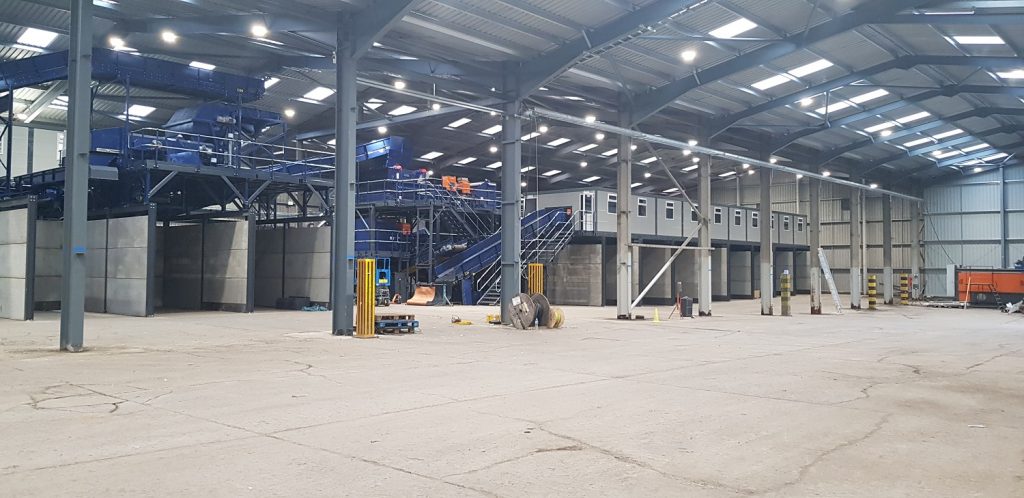 Our team have worked tirelessly all year to complete projects on schedule, working under new strict health and safety guidelines to ensure their safety from covid 19. They have remained upbeat, positive and professional throughout showing true British grit and determination to carry on.
To this day our workshop is overflowing with new machinery. Our service team are on the road making sure our customers are happy and their machinery is running smoothly.
We are all ready for the new year and the new challenges it will bring, the office will be closed from 4.30pm on the 22nd December 2020 and we will all return on 4th January 2021.