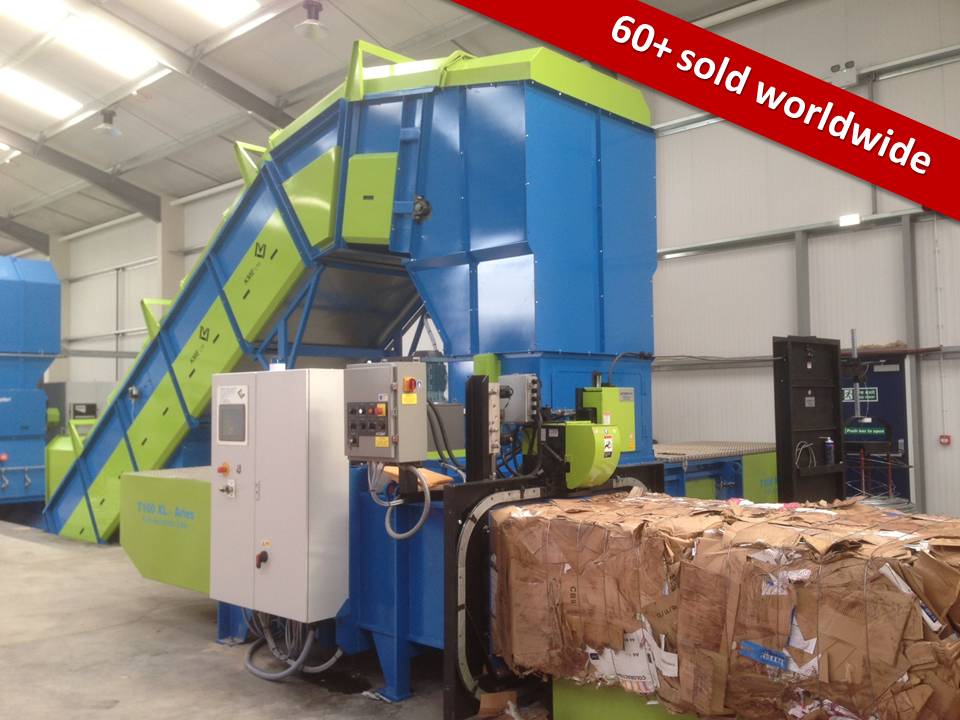 60+ Aries Balers worldwide
21 Jun 2016
KME Balers – More Popular Than Ever!
We have had a powerful first half of 2016 with sales of our Twin Ram balers at an all time personal high. We sold 4 of our Aries models in May this year making it a record breaking month for the team here at Ken Mills Engineering Ltd.
This means we now have over 60 of our Twin Ram balers currently in use throughout the world, baling various types of end products such as card, cans, film, mixed plastic etc. They range from 70-115 tonnes of main ram force & are fitted with the latest in wire tying technology using the Accent 470. The balers can produce 10-30 bales per hour dependent on the model and materials being processed.
All machinery is designed and built in our UK factory to suit your own specifications to make your processing as efficient as possible. We offer the full solution for your recycling facility from infeed conveyors to shredding to baling. With over 40 years in the recycling trade our team have helped solve numerous waste dilemmas and commissioned machinery to make all our customers more dynamic.