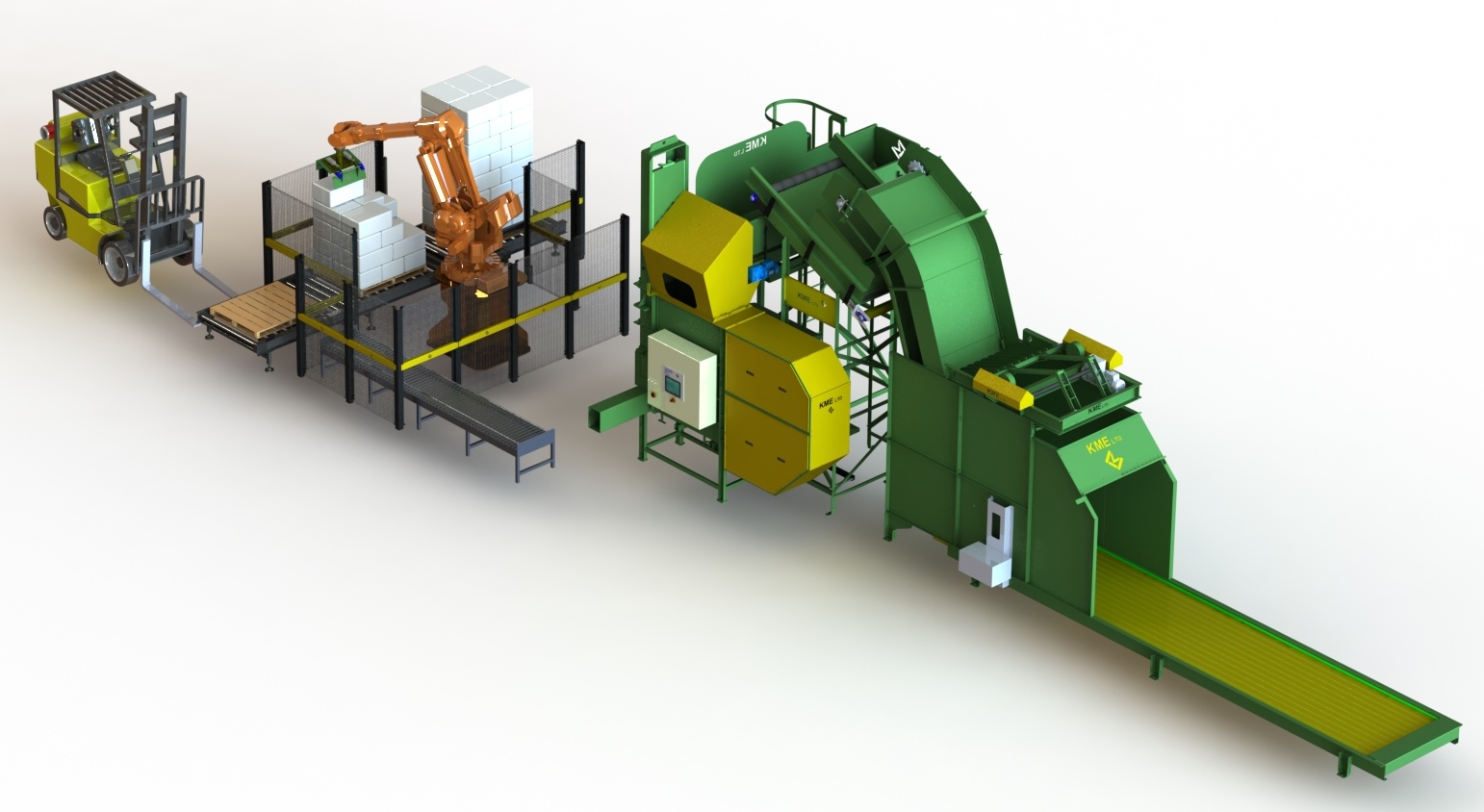 Alfalfa Rebaling in Russia
04 Feb 2016
Haylage / Baleage Packing system for Alfalfa in Russia.
First Haylage Re-Packing system sold to Client near Moscow, Russia. The client will be packing alfalfa Hay into compact air tight packs weighing 20kg. An automatic robot stacking unit is also being supplied for the finished packs.
Email for further Information:- andym@kenmills.co.uk
Link to video:- https://www.youtube.com/watch?v=_fUqKoOpU0c
We manufacture machinery for processing many types of products into feed / bedding, these typically would include Hay, Straw, Alfalfa, Lucerne, Wood Shavings, Baleage etc. for further information on our products and service please contact us on the email link above.
To date we have installed over 100 systems worldwide for processing Hay, Straw, Haylage etc. we have installations in Canada, Australia, Germany, Sweden, UK, Spain, Finland, Iceland etc. and now for the first time Russia
WORLD LEADING EQUIPMENT
THE SPECIALIST PROVIDER OF AGRICULTURAL MACHINERY
Watch how we enable farmers and the producers of quality large bale haylage to generate larger revenues and improve the quality of hay, haylage, baleage, straw and other animal related bedding products.
KME- Agri works across the UK and internationally. We lead in the manufacture and installation of agricultural machinery that meets our clients exacting needs.
HAYLAGE / BALEAGE RE-PACKING
HIGH EFFICIENCY DE-DUSTING
ANIMAL BEDDING SYSTEM