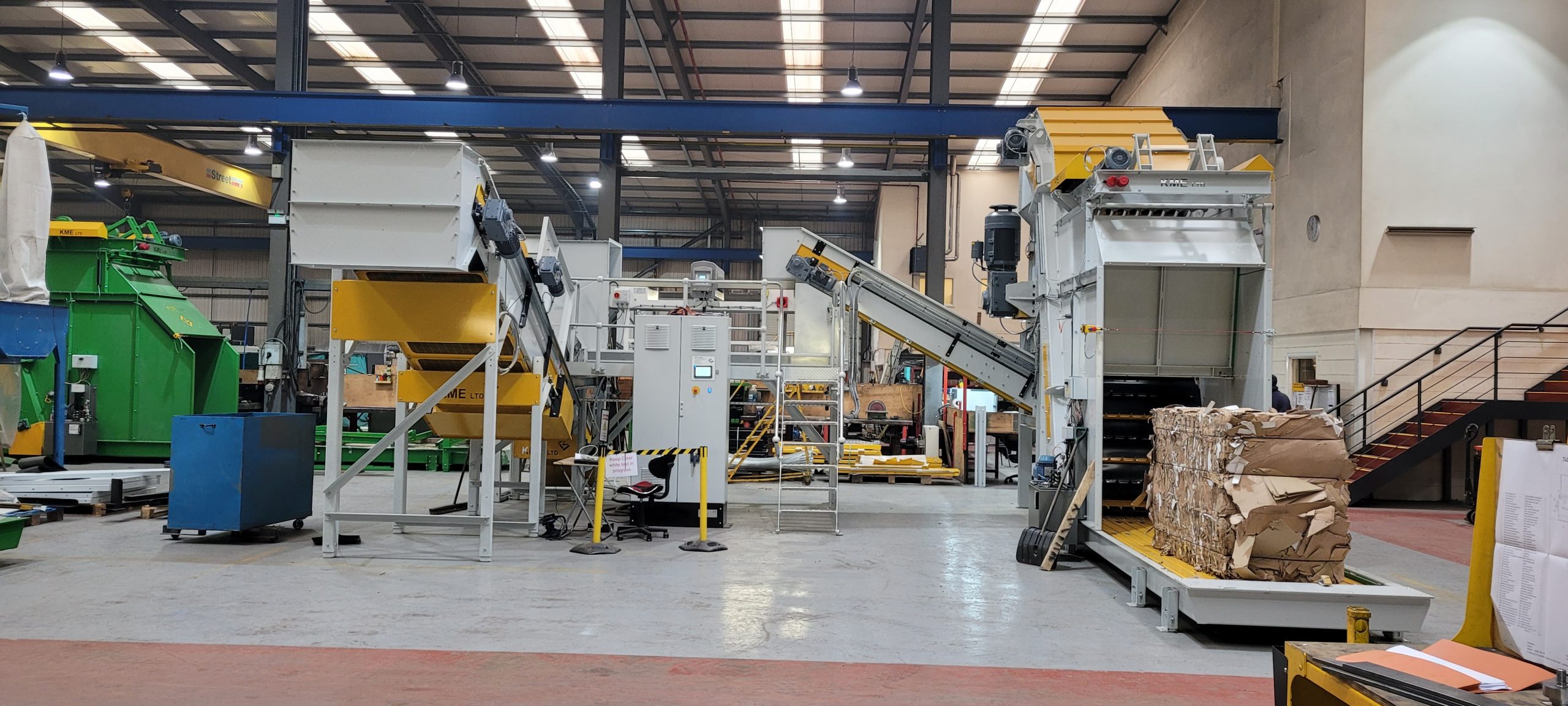 Bale breaker for any operation
12 Jan 2022
For over 20 years our team at KME Ltd have been designing and manufacturing our unique bale breaker system. The breakers design hasn't changed much over the years. Its main purpose is to process large bales of hay, straw or haylage. Converting the large bales into small bales suitable for people to move without machinery.
Occasionally we get customers that take our machinery and use it for another purpose and we love the challenge!
Our most recent bale breaking system commissioned in Jan 2022 for a customer wanting to break waste cardboard bales. Turning the waste product back into valuable packaging for food.
The customer found a way to utilise their scrap cardboard trim, re-purposing it rather than it going to waste. They have developed a new cardboard product to rival plastic packaging. Already owning a pulverising machine the customer required a way to break the bales. Also removing any metal contamination from the pre-punched cardboard.
After seeing our bale breaking system online. They contacted us to see if we could modify it to break apart their high density bales. KME accepted the challenge. The card regeneration system was brought to fruition just months later.
How the card bale breaker system works…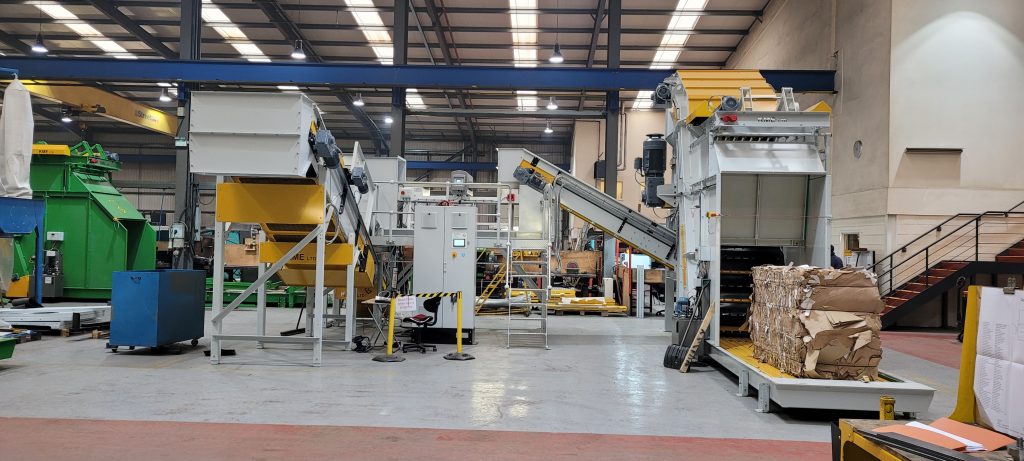 This setup comprises of a walking floor which feeds the cardboard bales to the spiked belt of the breaker which then feeds a shredder. Once shredded the card is moved on a transfer conveyor to pass through a metal detector into a pneumatic reject hood. The hood separates and catches the metal contaminated rejects in a bin.
The good (clean) product then reaches the first of two conveyors which regulates the throughput. When card is passed to the 2nd conveyor it is thinned further by a leveling drum. This allows even feed to the customers existing pulverising system.
Previous bale breaker installs…