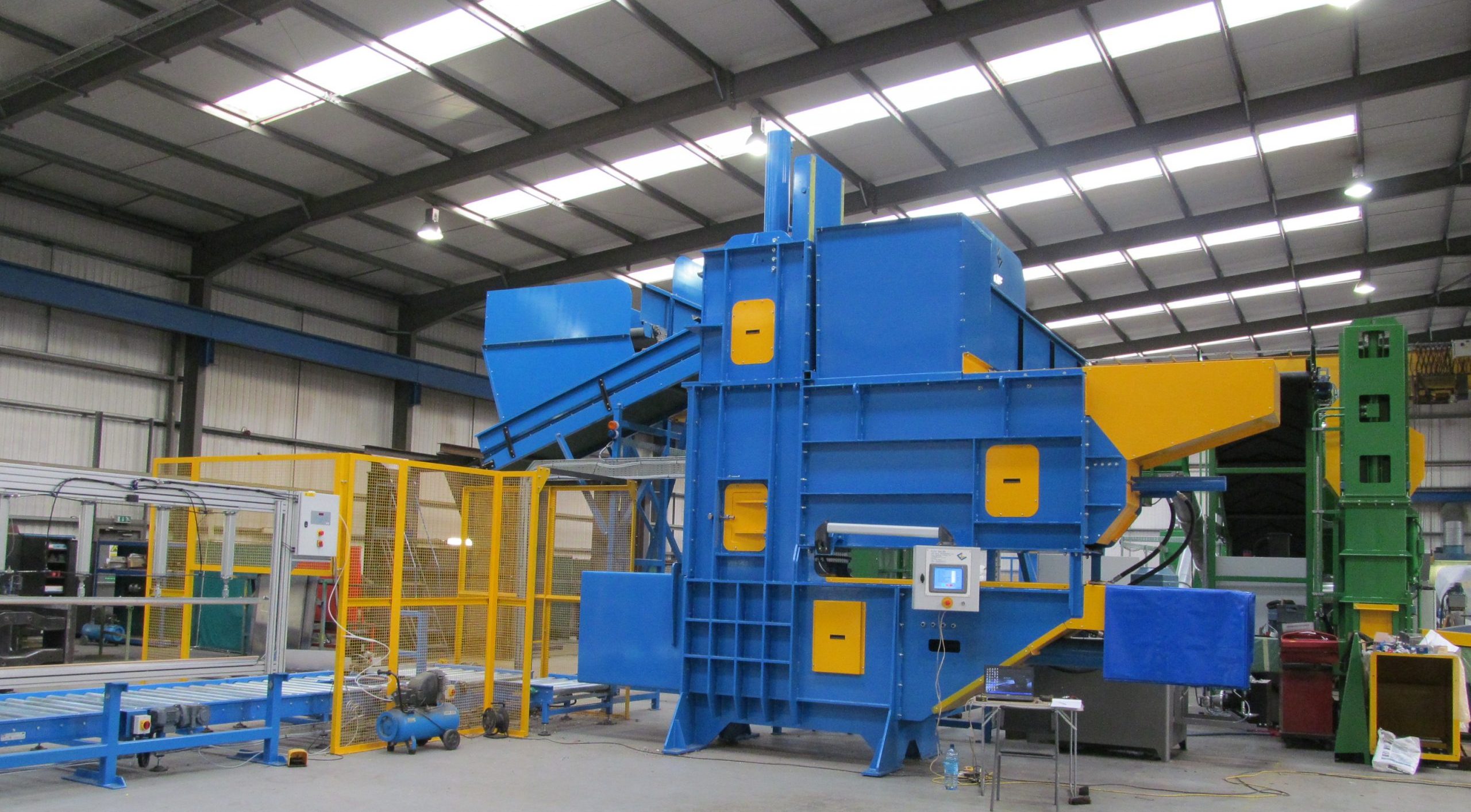 BIG BAG BALER FOR SHREDDED WASTE
28 Oct 2020
Making waste baling easy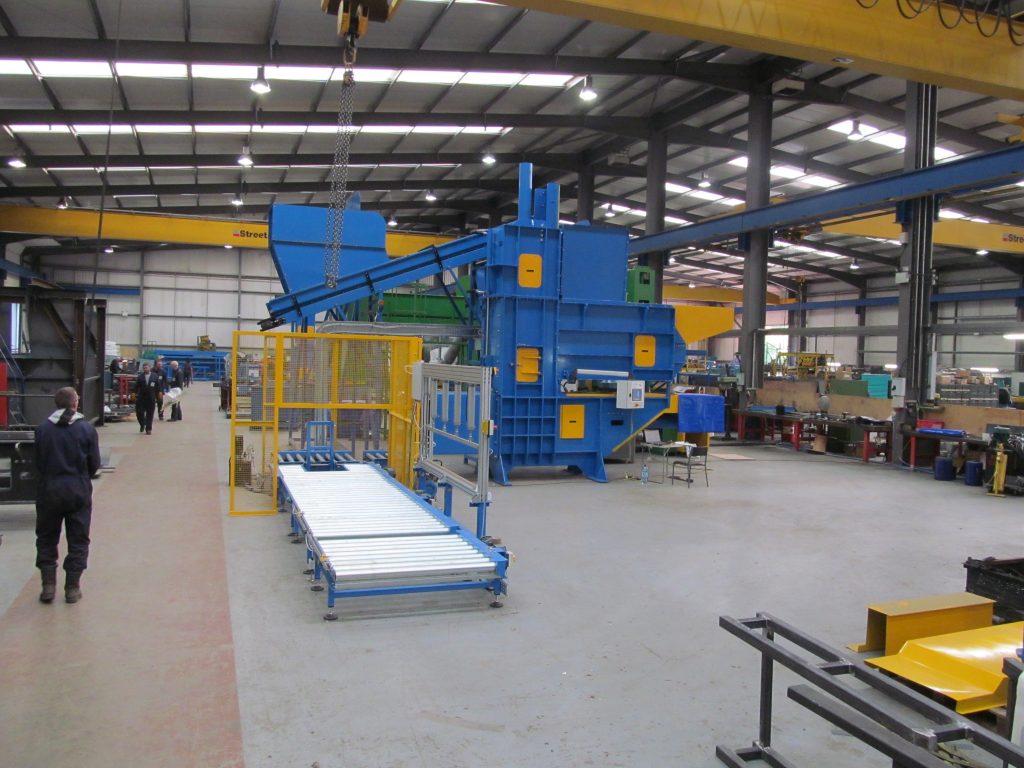 Introducing KME's "Big Bag Baler" the perfect piece of equipment for baling RDF, plastic, foam, cardboard and much more!
KME Ltd have been designing and manufacturing waste machinery for more than 40 years. We have the experience to develop the perfect piece of kit to suit your needs. We are continually expanding to create the best technology to help our clients achieve the best possible recycling rates.
The "Big Bag Baler" an enormous machine designed to bale any type of shredded waste & to bag the end product. To deliver a closed loop economy resources must be used then re-used. It's essential that waste materials are collected and sorted. We have had this baler in our range for over 7 years. Its big and robust to handle the most challenging products.
This large bagging baler is fed by a conveyor direct from a loading hopper. It has a vertical main press that delivers 40 tonnes of pressure. Baling pressure can be altered to suit product type. The Material gets compacted & ejected into a large polythene bags. (shown below) These bales are easy to store and mess free.
The bales produced from this machine are 1000mm High x 740mm wide x 1200mm long.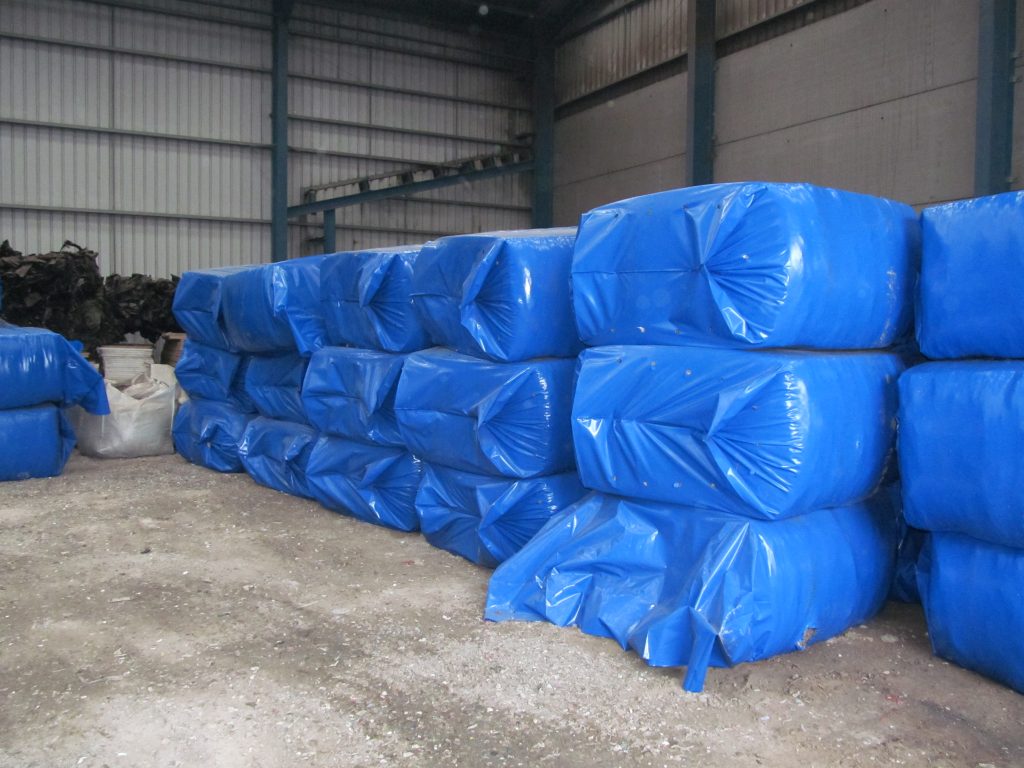 Take a look at our product range to see if we have the product you need. If you cant see what you require give us a call. Lets see if its something our skilled design team can create!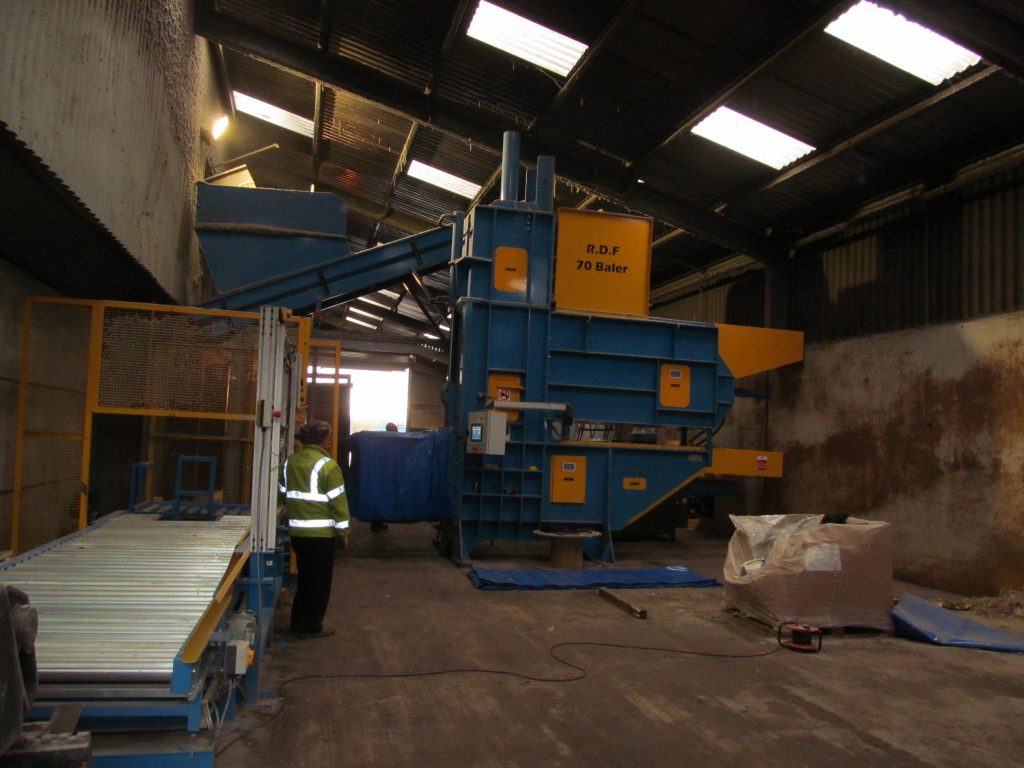 https://www.berryglobal.com/solutions/news-insights/berry's-enhanced-recycling-facility-is-a-uk-first
https://interplasinsights.com/plastics-environment-news/plastics-recycling-innovations-news/berry%E2%80%99s-enhanced-recycling-facility-is-a-uk-first/