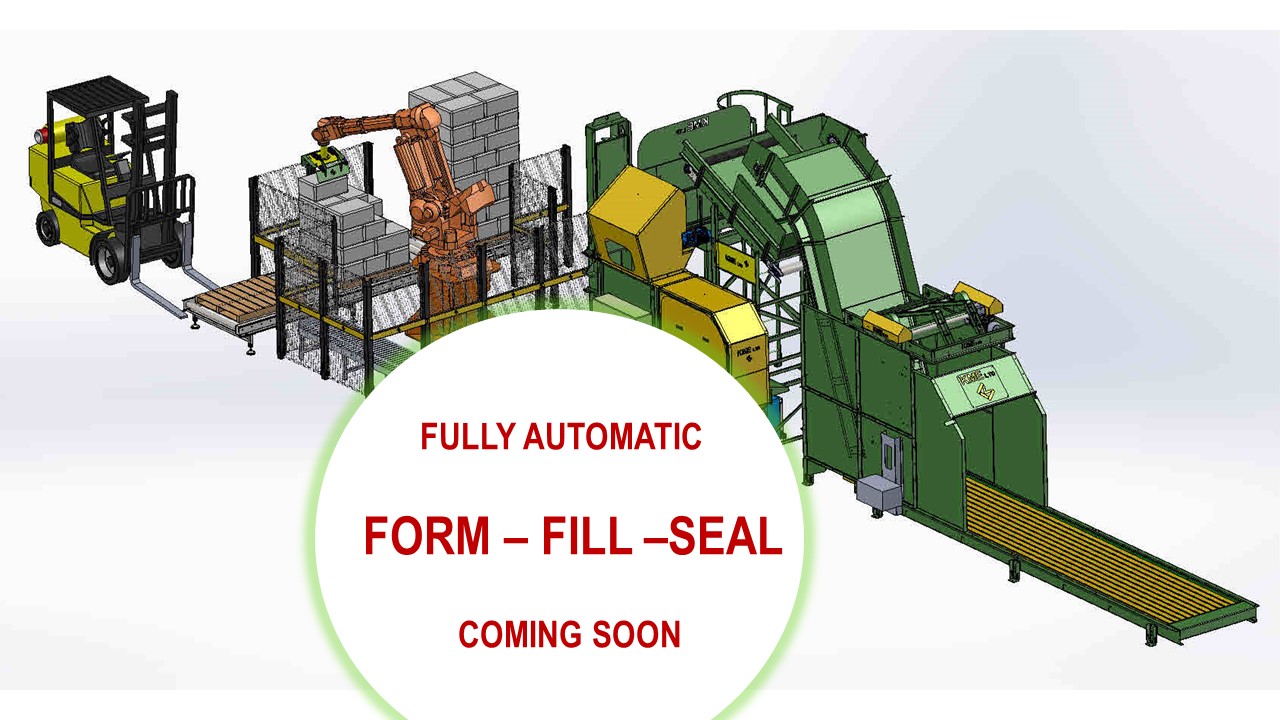 Form Fill and Seal Coming soon……
01 Apr 2019
Its been a long time coming but we are excited to announce will be releasing our fully automatic form fill & seal system this April 2019. Capable of processing hay, haylage and animal bedding such as chopped straw and wood shavings.
This technology has been something that KME have been looking into producing for a while, with multiple requests from existing clients to bring out the additional option. Our designers have been busy making sure that our new offering is the best it can be to compliment our existing product line.
Take a look at our existing product range here.
We are currently in trials with our new finishing system for a customer who will be baling chopped rape straw for equestrian bedding. The Form fill and seal systems will be able to bag chopped straw, wood shavings, hemp, cardboard, shredded paper and textiles to name a few.
Do you have a animal bedding line? are you looking to upgrade your current system? If the answer is yes then get in touch with us, our sales team and design engineers can create your perfect rebaling set up. We have over 100 rebaling systems across the globe and have designed bespoke machinery to the agricultural sector for over 20 years.
For more information please contact us on +441706 756500 or drop us an email on info@kenmills.co.uk