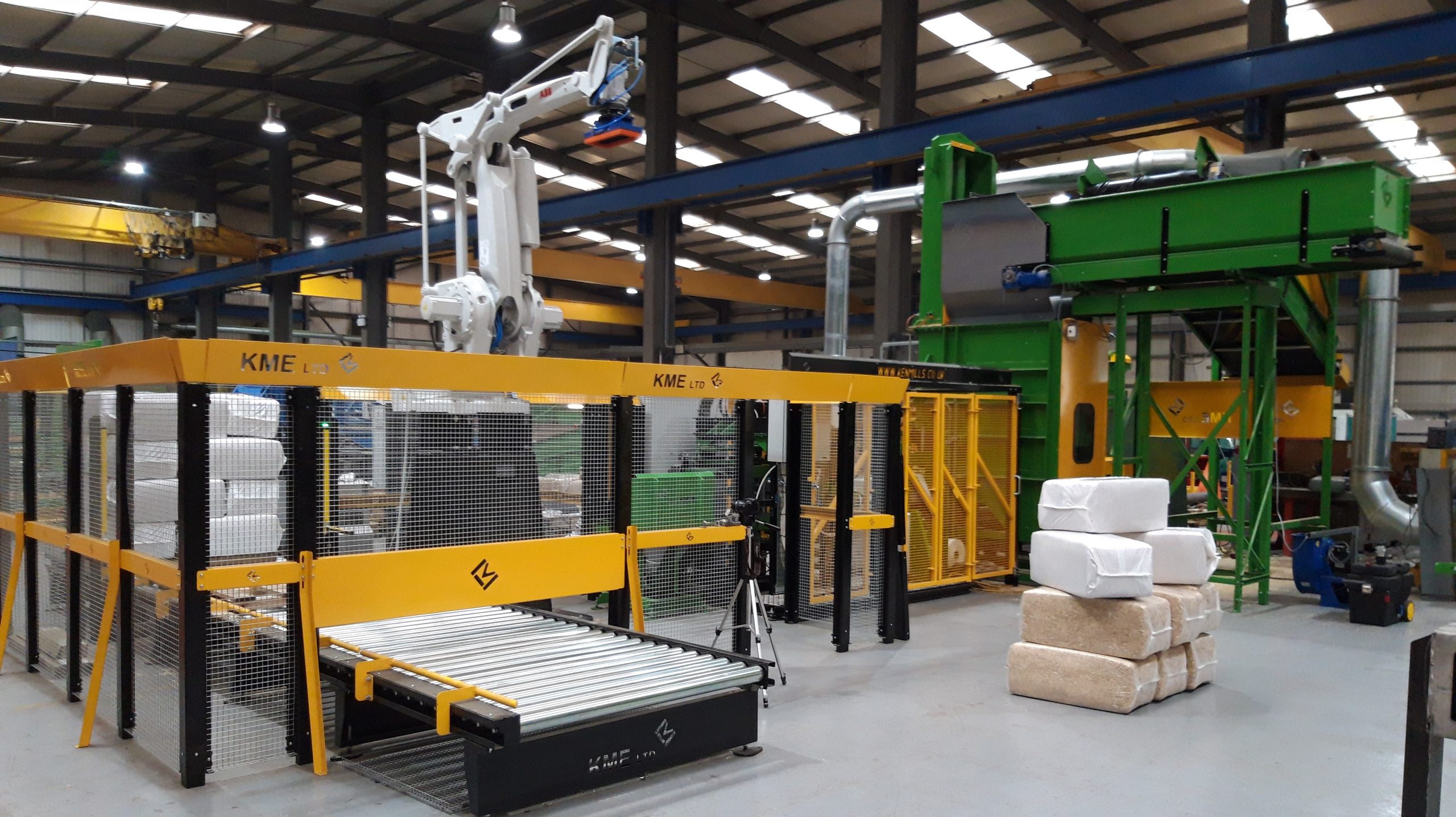 Fully Automatic Baling System
12 May 2021
KME are proud to present our fully automatic baling system created for bagging varying end products. The system compliments our agricutlrual range of baling machinery and also our recycling product line.
So far it has been installed with some of our agricultural customers, producing fully sealed bags of hay/straw and chopped rape straw for equestrian & small pet use.
The fully automatic finish means that it could reduce labour costs and used in conjunction with the robot stacker it allows greater working efficiency.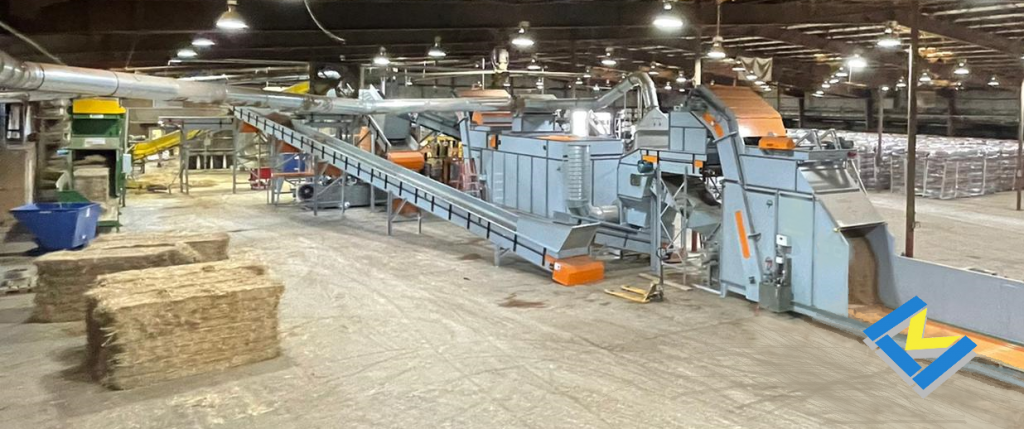 Our latest fully automatic hay baler was our largest agricultural system to date (pictured & video above). Comprising of bale breaker, heavy light separation, waste product transfer conveyor line, form fill and seal bagging press / bale strapping unit, robot stacker and pallet wrapping. This machine can break up to 5 tonnes per hour and produce up to 250 packs per hour dependent on product being processed.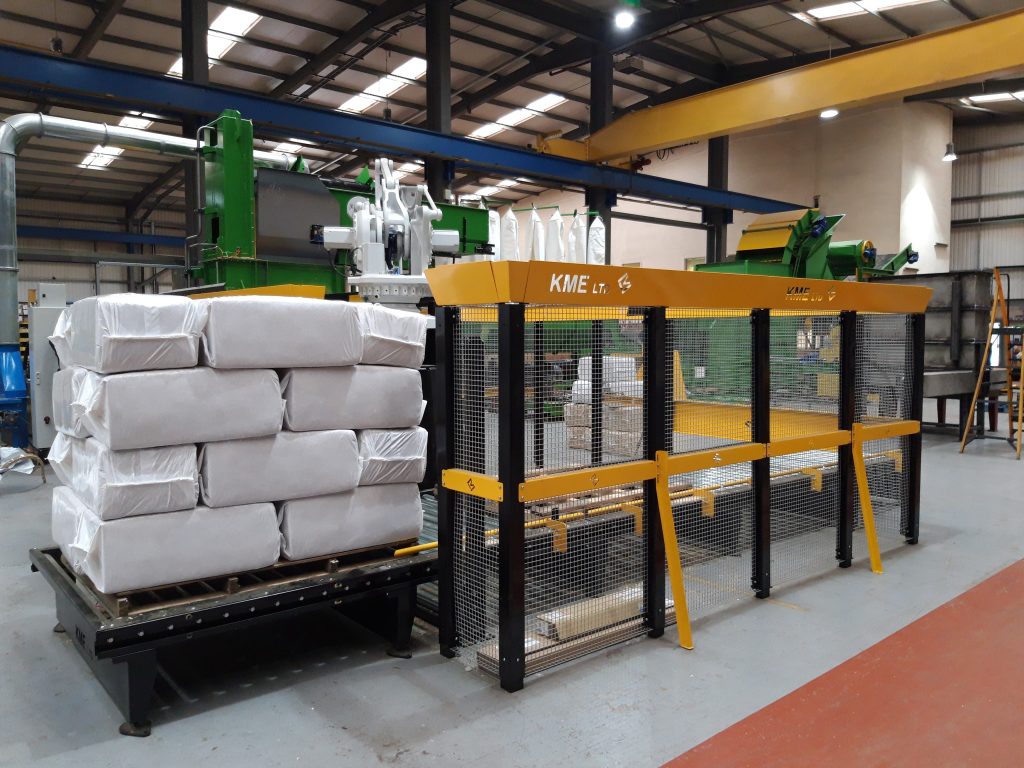 The form fill and seal finish has also been successfully implemented in a factory baling chopped rape straw for horse bedding. The chopped straw is fed into the system and cleaned up using a KME delivery drum, which removes dust and other contaminants from the final product.
Do you have a product that needs breaking up and rebaling? if so get in touch with our team and discuss your options.
The Form fill and seal and bale breaker could be used for :
textiles – wiping rags, clothings, trim etc
animal bedding – shavings, hemp, chopped straw, straw, cardboard, paper etc
hay
fibre – cotton, sisal hemp, flax fibre, wood wool, kenaf etc
info@kenmills.co.uk or 01706 756500