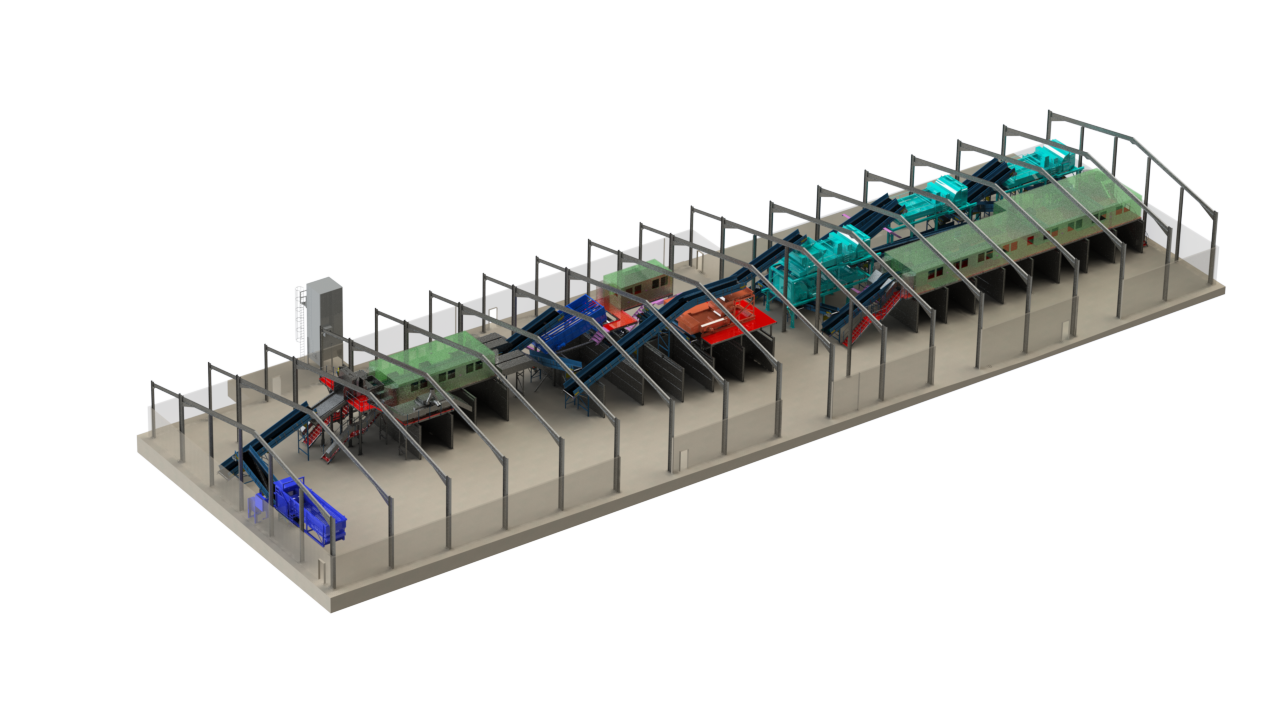 MRF Partnership
29 May 2020
KME Ltd to collaborate with Blue Machinery (Scotland) Ltd on exciting MRF project.
Blue Machinery (Scotland) Ltd are proud to announce their partnership with KME Ltd, which includes equipment from some of Europe's leading manufacturers of bespoke waste recycling equipment. KME Ltd specialise in the design and manufacture of waste and recycling machinery, which has spanned the industry for 4 decades. They pride themselves on providing the best in British engineering, to ensure they deliver robust, high quality and long-lasting systems for all their clients. Our combined industry experience and collective ideas have been carefully matched with innovative technology to help deliver a new, state of the art multi-million pound MRF into the heart of Scotland to help commit to our customer's zero waste policies for the future.
This exciting project will guarantee our customer maximum recovery with automated separation of various products such as paper fibre, cardboard, aluminium cans, film, and plastics.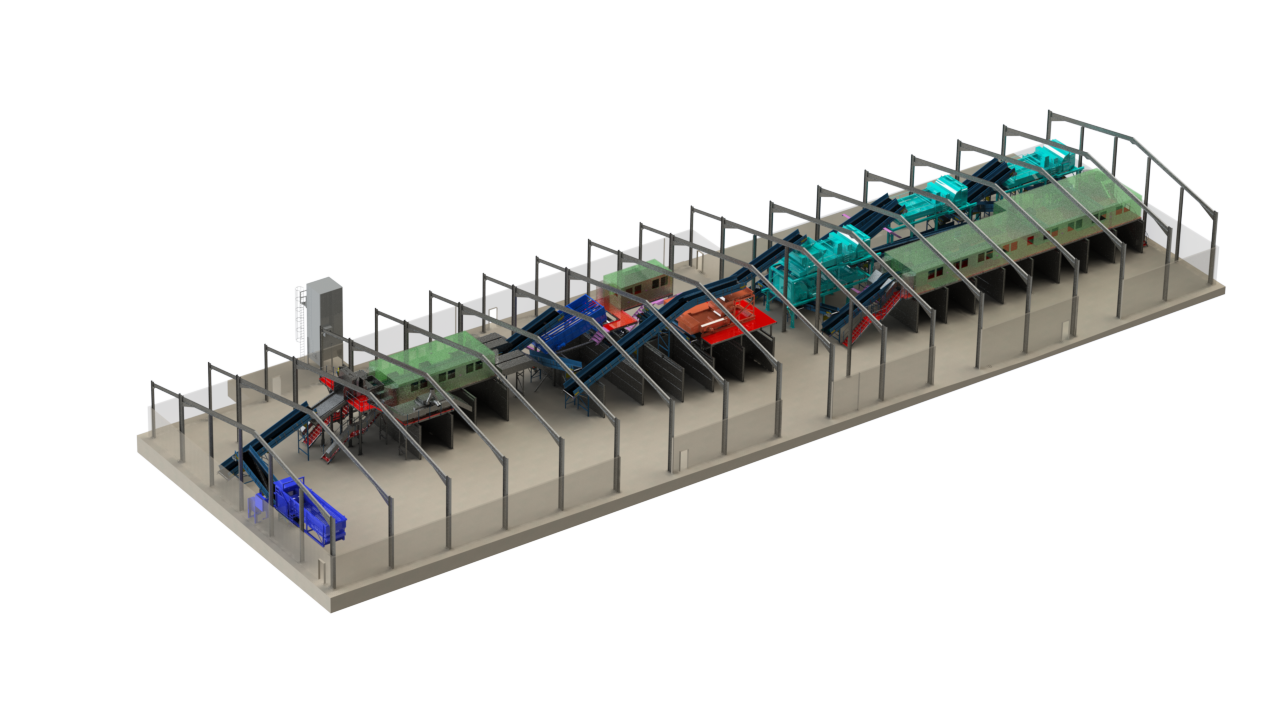 The MRF has been designed as a large-scale, high capacity plant with a throughput of 13 TPH on household kerbside, collected recyclables. To further enhance its production capabilities, the facility has been designed as a dual purpose MRF running alternately on bi-weekly cycles of Paper/Card and Plastic/Cans giving much needed flexibility within an ever-changing recycling market.
Many hours have been dedicated to the careful design of the plant, along with detailed analysis of the feed material at Tomra and Westeria's extensive testing facilities in Germany. This was done to ensure we deliver on the exact requirements of our customer.
The infeed material will be loaded into a BRT bag splitter which was chosen for its exceptional ability to present the waste to the Westeria Air Lift in the best way possible to maximise efficiency. With the Westeria technology which is a market leading product in its class, we can extract the film element which makes up 25% of the overall feed material. A task which in the past has proved time consuming and costly from a manual operation perspective. This material will then be delivered to an existing Twin ram baler.
With the large volume of film removed, the material will then enter a 3 bay 1.5m wide pre-sort cabin. This will allow the removal of any contaminants at this stage prior to reaching the second piece of BRT equipment in the MRF design, which is the ballistic screen. This technology is simple by design yet highly effective in helping to separate all 2D and 3D elements, whilst acting as the perfect metering unit to feed the material evenly. With a 13TPH high capacity plant we had to ensure that we included a screen capable of processing such a large volume, which was guaranteed by choosing the 6m x 3m BRT BSW60 ballistic screen. The 40mm undersize from the ballistic will then fall directly into the bays located below. All materials will then pass over a magnet and eddy current to recover all ferrous and nonferrous materials.
With the material now carefully prepared it then enters a series of 4 Tomra optical sorters. It is here where we really have been able to push the boundaries of technology within the waste recycling industry. Tomra's intelligent software allows us to positively or negatively 'pick' the individually targeted material commodities with a strike rate of above 96%. This works particularly well on plastic, as we can then focus on the varying polymers which can be broken down into different grades. Ensuring maximum recovery and revenue from the different streams.
As a precautionary measure we have included a final quality control cabin, to provide one last inspection point to remove any remaining contaminant materials.  This ensures that the purity of the end product is maintained prior to dispatch into storage bunkers for baling or bulk shipment. 
Blue Machinery (Scotland) Ltd has been serving the Scottish waste recycling market from its head office in Stirling for over 20 year,s offering a range of world leading OEM equipment and nationwide service support. In partnership with KME Ltd we are extremely excited and proud to be working on this venture and contributing to what is sure to be an incredibly successful, flag ship facility for our customer.