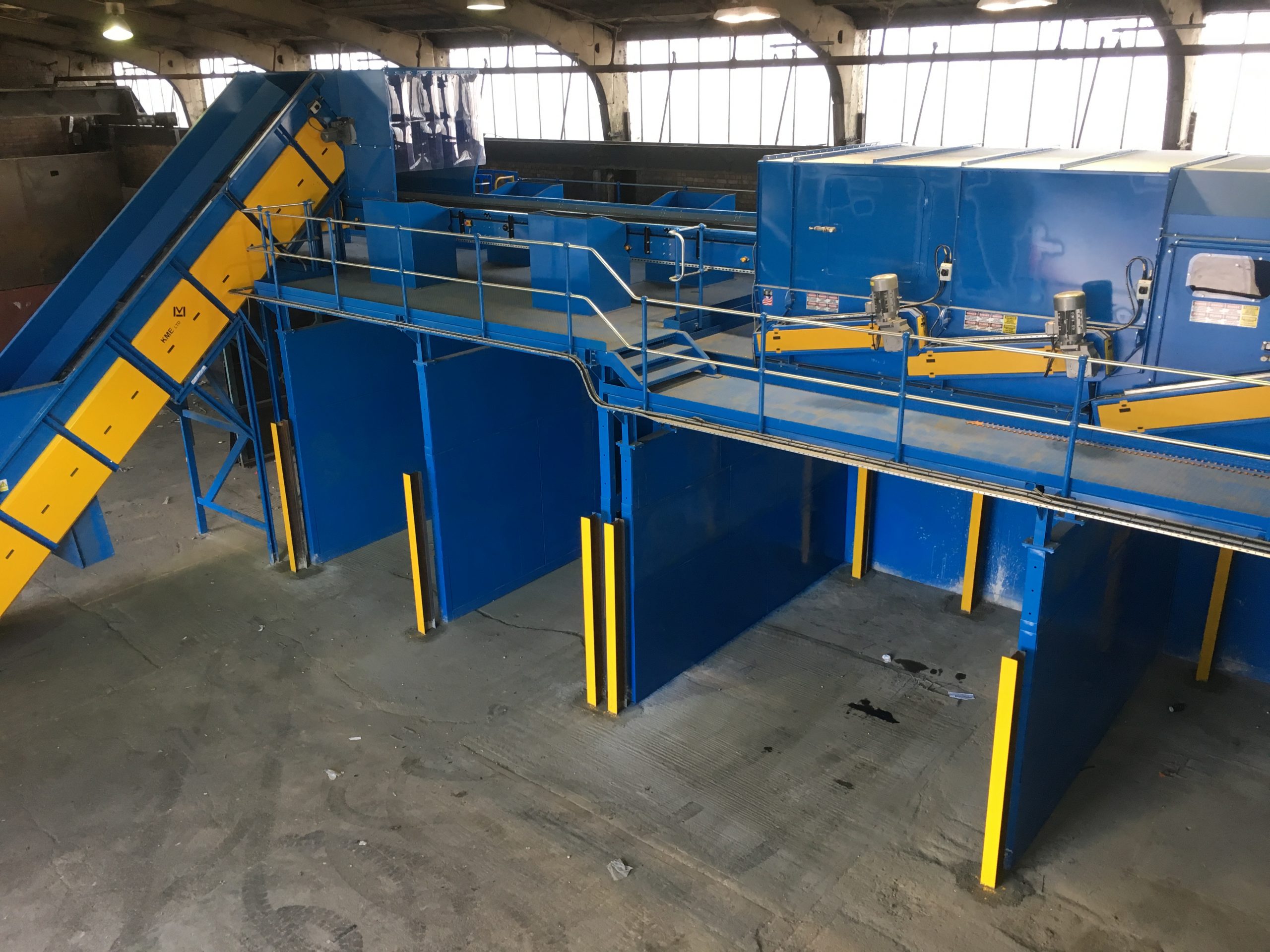 New MRF Install for Pearce Recycling
09 Oct 2018
Ken Mills Eng Ltd commission another MRF in the UK
Our most recent MRF install happened in September 2018 at Pearce recycling. The Pearce Group is a leading integrated service provider of bespoke recycling solutions for paper, cardboard, plastic, glass, wood, cans and plastic cups.
The new MRF will be doing the first clean up of DMR (Dry Mixed Recycling) with glass. We installed a 2 deck glass screen to remove glass and fines less than 50mm, Scalping screen to extract the cans, plastic & mixed paper less than 150mm and a news screen for N&P.
Ken Mills engineering have been designing and manufacturing bespoke MRF's for more than 40 years. We have the industry knowledge to provide the best possible facility for you exacting needs. WE know that having the correct solution for your waste handling process is key to your ongoing success.
If you require help with you current waste handling process and need to streamline and make it more effective for your ongoing requirement, get in touch with our sales team today. Click Here to make contact with us.
Click here to see another recent MRF project that we recently commissioned.