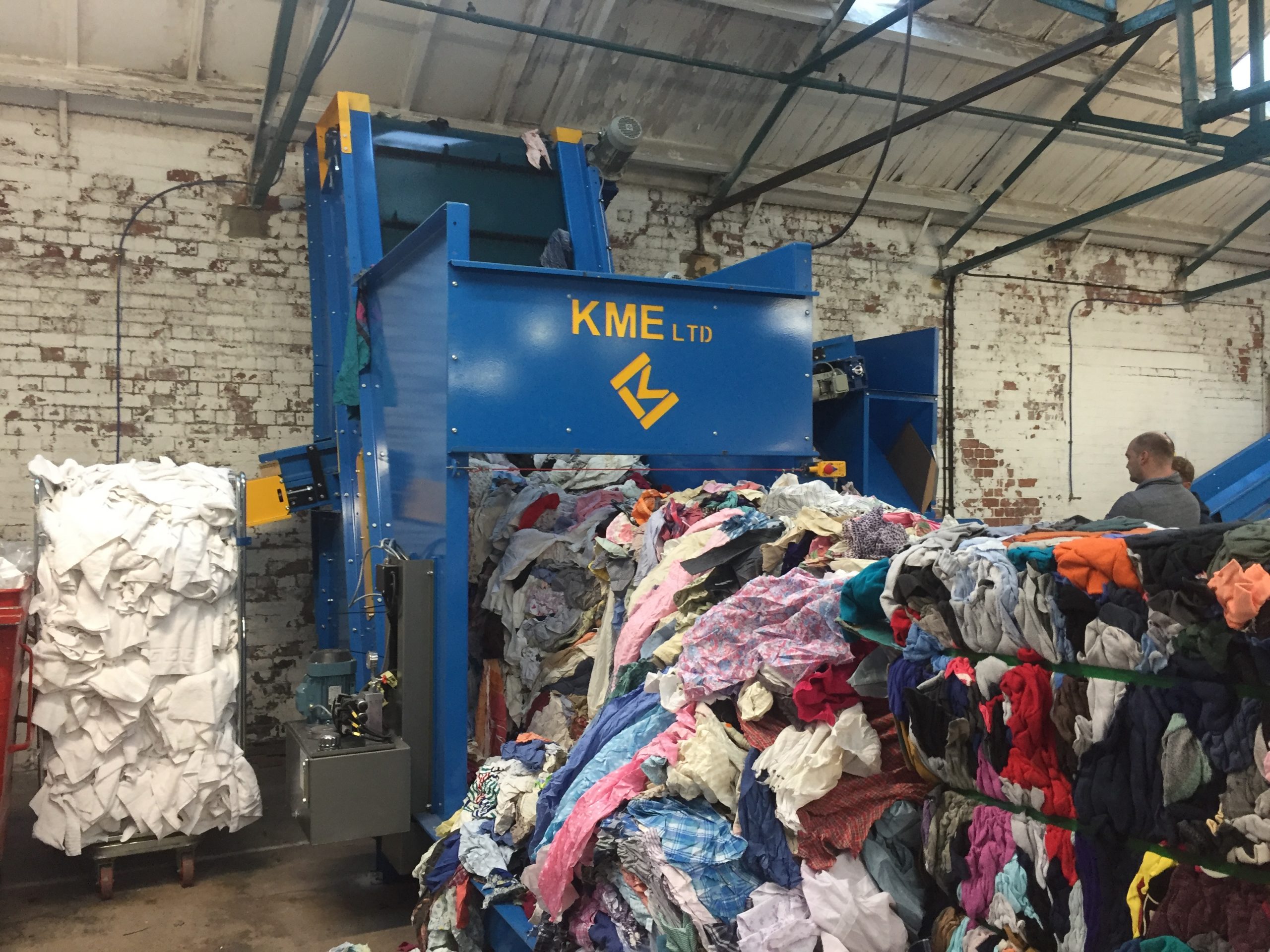 Textile bale buster – New Product Update
06 Dec 2016
New product launch for Ken Mills Engineering Ltd for the textile recycling industry.
As a company KME Ltd are always looking at new machinery ideas  & we have recently turned our focus on the textile recycling sector. For the last 40 years we have provided machinery for the wiper rag & material recycling industry – our range consisted of T40 LUB creating 350kg bales, T40 Easy bale , The '2' easybale and the T40 Swivel box.
We were asked to develop  a feeding method to our existing baler range to separate materials that contain metal and break up & regulate the infeed quantity to the baler system.
We used our knowledge from our Agricultural machinery range and transferred this to the textile portfolio. Taking our popular haylage bale breaking system and tweaking it to suit textiles & our Textile bale buster was created!
The Textile Bale Buster
Designed to take wiper rags & cloth breaking up and separating metal containing fabrics. The bale buster takes in loose baled textiles and a spiked conveyor lifts the textiles up and over the breaker unit where a doffer helps to thin out the material & regulate the feed. This results in a broken up bale at a regular rate, a variable speed drive on the spiked conveyor allows the flow of material to be adjusted.
Detection and then rejection of metal is done via an air knife & materials can then be fed direct to weighing & bagging unit as required
Click the below image to see the Bale Buster in action on our YouTube channel