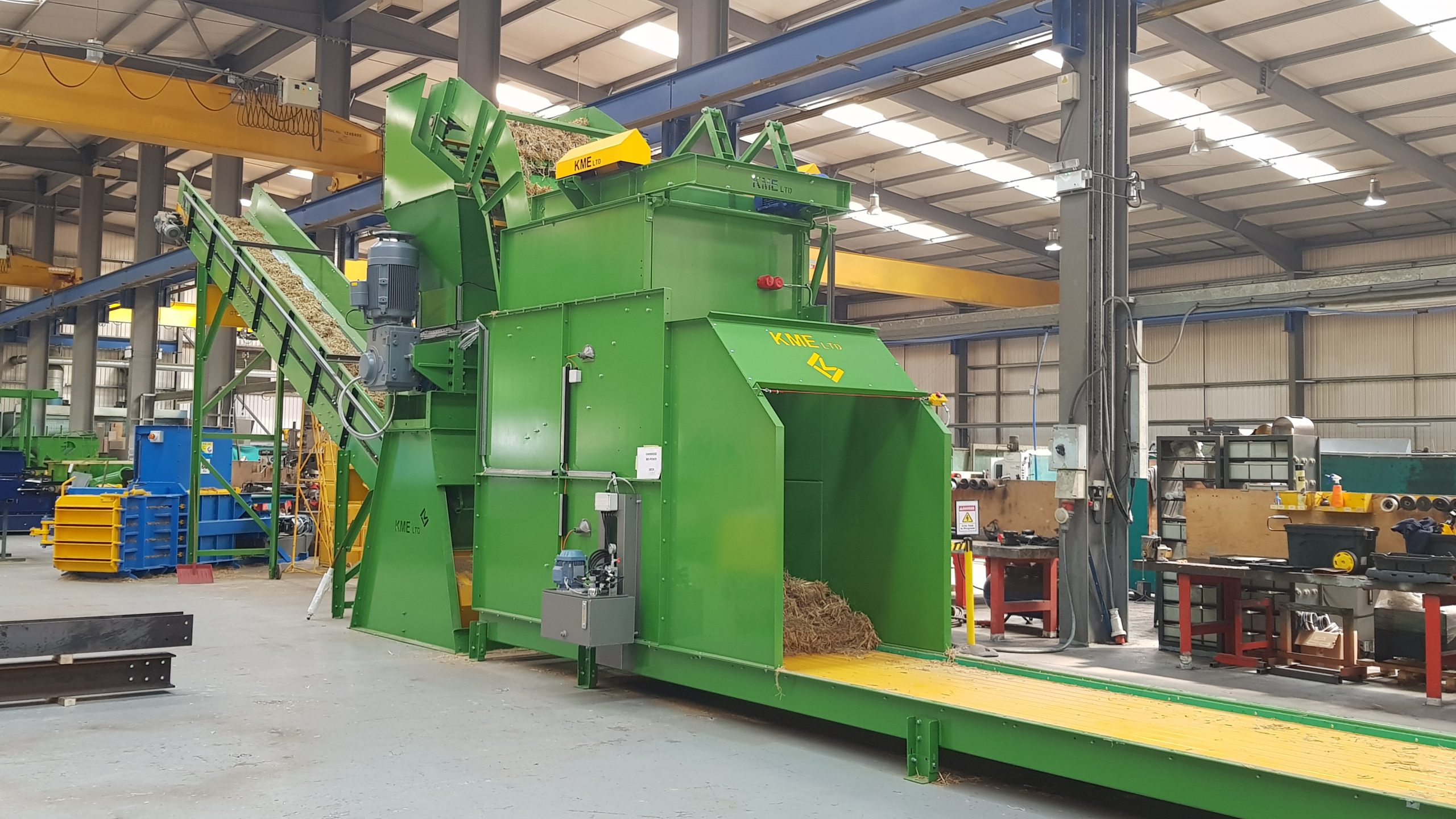 Biofuel Plant Install
27 Jul 2020
KME Ltd have manufactured agricultural machinery for over 20 years. Developing innovative technology for the breaking and rebaling of hay, haylage and straw products. Our technology has been adapted for use in other sectors over the years such as – textiles, leather, natural confetti, pine straw, biofuel, pulp for instance.
A recent project of ours was for the installation of a bale breaking system in the south of the UK. The unit was integrated into the biofuel plants existing production line. It operates as the first part of the production process where waste straw bales are broken and shredded. As a result it helps optimise the throughput rate of product being passed to their existing extruding system.
This processing plant consists of a 15m walking floor, which can hold up to 6 large heston bales. The walking floor feeds the bales onto the spiked belt of the breaker. These spikes pull the bale apart into small sections. Above the spiked belt is the doffer, this doffer knocks back any large masses of product therefore maintaining an even throughput.
Firstly once the straw has been thinned out it is passed to the 60kw shredding unit. This shredder chops the straw to approximately 50mm peices. After the straw is chopped it passes to the transfer conveyor. This conveyor feeds the clients existing processing facility.
Click on the image below to see the machinery running :
Our systems are bespoke designed by our in-house team of designers. Therefore they are built to suit your specific requirements. The bale breaker is unique to Ken Mills Engineering & is the best on the market today.