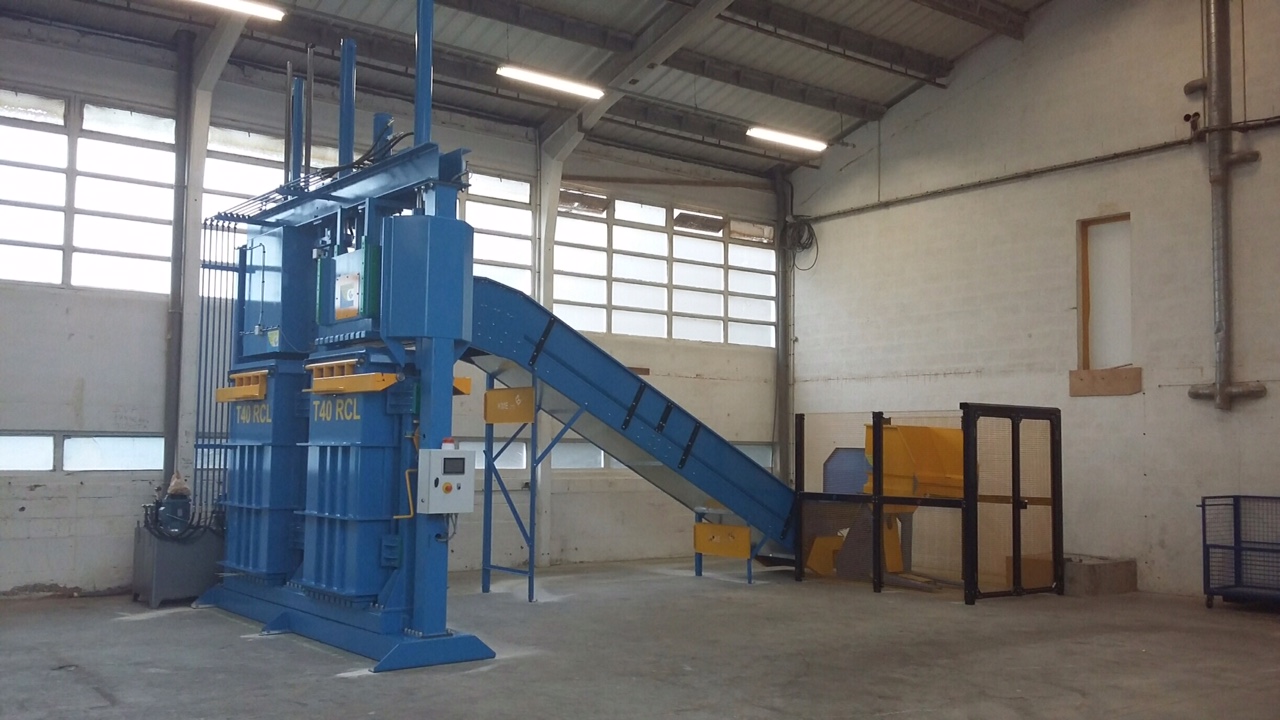 Textile baler installed at Gebetex, France
22 Feb 2016
Gebetex install British made textile baler
Ken Mills Engineering Ltd recently installed a T40 RCL textile baler into Gebetex a textile recycling plant in France. Baling approximately 10 bales per hour of unwanted textiles.
Gebetex have over 39 years experience in this sector they ensure regular removal of textile surplus made ​​by the individual.
They work exclusively with companies in Western Europe (France, Belgium, Netherlands, Spain, Germany)
T40 RCL Swivel box baling machine Specifics.
Designed for the production of used clothing and textile fibre material, with two boxes to increase the production rate in that as one box is being filled the other box is being compressed.
Internal box size:- 1100 x 740mm
Motor power for the feeding side:- 7.5kw
Motor power for the pressing side:- 7.5 kw
Boxes lift up to reveal the bale.
Unit is fitted with a feeding unit to compress the material into the filling box.
Twin Chambered (one box is being compacted while the other is being filled)
For the production of up to 300 to 500kg bales.
Production would be approx. 6 to 10 Bales / hour.
The bale weight and production rate will vary depending on the loose density of the material and the type of strapping material used to secure the bale.
The swivelling of the boxes and the tying off of the bale would be done manually.
The main ram and the swivel base is designed to accept wrapping material in either polythene or woven polypropylene.
---
Please visit our Youtube channel to view our machinery in action – 
Or contact – Andym@kenmills.co.uk for more information on our product range,.