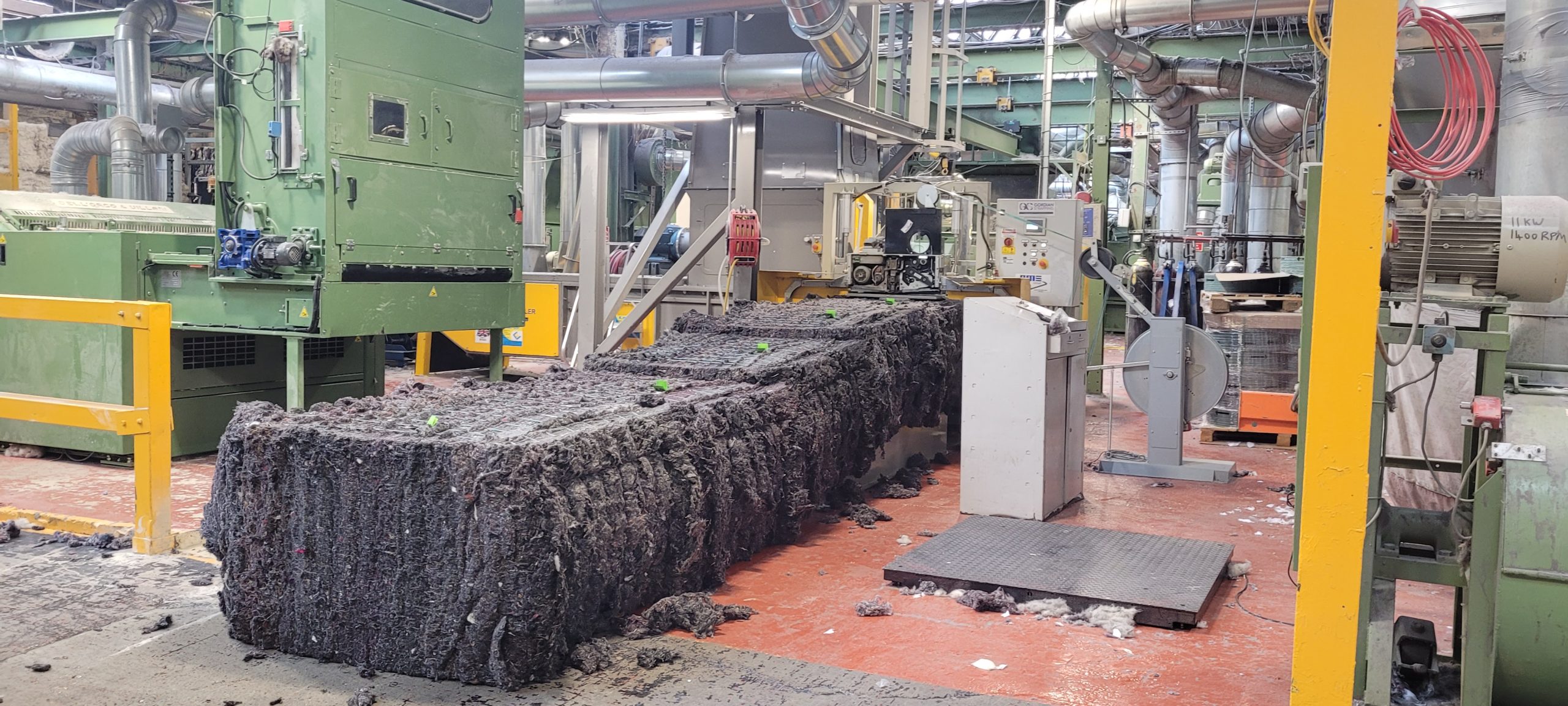 Textile Fibre Baler
17 May 2022
Ken Mills engineering Ltd are due to install a 2nd Aries twin ram baler in to one of Europe's largest pillow and duvet manufacturers. The Pillow giant purchased a KME baler 18 months ago to bale shredded pulled textile fibre, the install was such a success that they have just ordered a 2nd baler to improve production even further.
The Group reclaims garments and textile waste from various sources reducing waste going to landfill. Onsite they have machinery in place to shred and pull the waste textiles back into fibres. The fibres are then blown into the KME twin ram baler via our unique pneumatic delivery drum. Feeding the textile fibres to the baler directly eliminates the need for conveyors, improving air quality in the factory.
The bales produced are high density approximately 350kg in weight. The fibres are then repurposed into insulator pads.
The customers are so pleased with the bales being produced by the baler that it made the decision to purchase a 2nd machine easy. Being a fully automatic baler it also takes away the labour required to strap the bales. They can just produce bale after bale.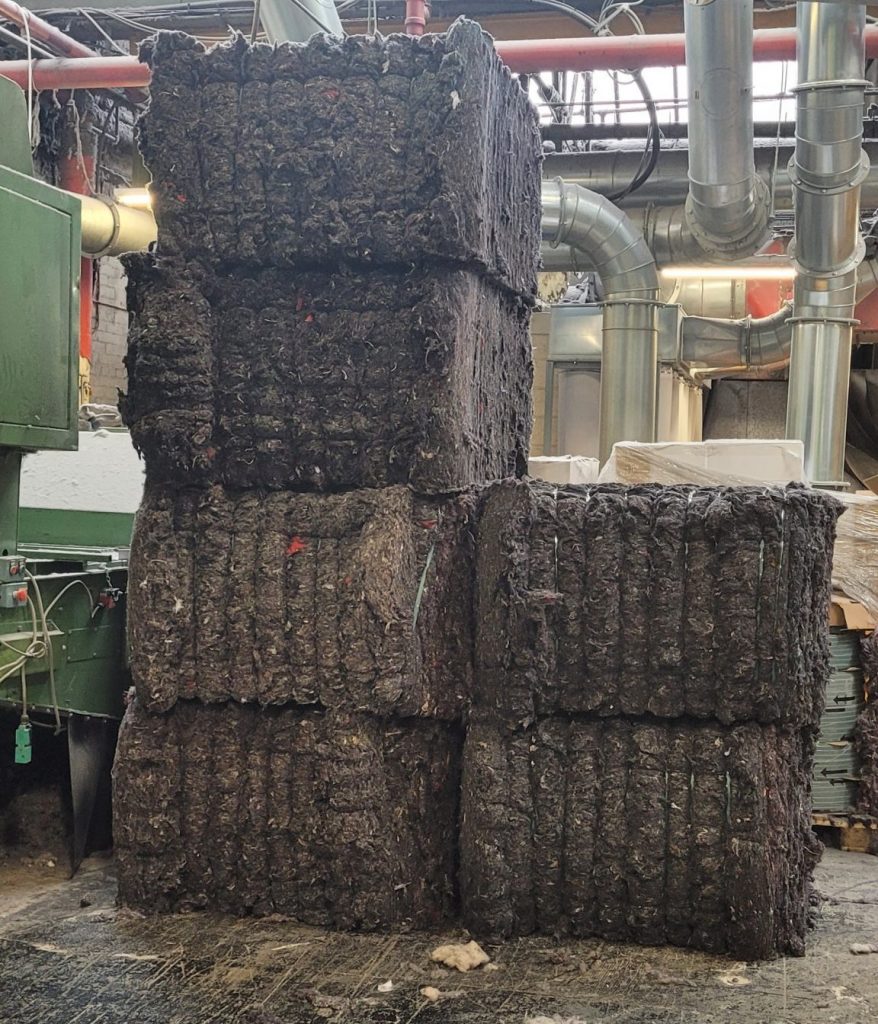 KME have been manufacturing machinery for the textile sector for over 40 years & have a wealth of industry knowledge. Get in touch with the team to have a chat about how we can help you.
01706 756500 – info@kenmills.co.uk